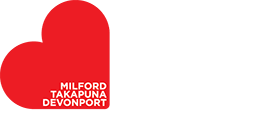 THE FACTS YOU NEED TO KNOW
New Zelandad's unit of currency is the dollar (NZD). Convert your unit to NZD and find out more information HERE.
New Zealand's climate is very mild. January to March are the warmest months and July and August the coldest. Regardless of the season, the temperature tends to decrease as you travel south.
Find out all you need to know about New Zealand weather and seasons HERE.
Traveling around New Zealand by car is a great way to travel and discover everything the country has to offer. Before you arrive, make sure you have a valid driver's licence for New Zealand.
In New Zealand you drive on the left, unlike in Europe or North America. New Zealand roads are not always easy to drive and may be smaller than you are used to. You must be aware of the road rules, road conditions, and weather conditions, which can impact on your driving experience. Please follow this LINK for more information.